Life & Relationship Coaching
Has Someone Gone Silent On You? Have You Gone Silent on Someone? Are you finding it difficult to move on? Struggling to understand yourself and others? I know why others do what they do based on their behavior. Call me and you will too! You can also talk to me about the things that interrupt your happiness.
While, I am an accomplished professional, I'm a human being first. No matter what your struggles are, in my long career, I've worked with someone who is where you are and have helped them make it to the other side. Human Behavior & Relationships are my life's work. I've been all over the world helping thousands of people sort out relationship and anxiety issues. I know I can help you too!
I price my services so that everyone is able to reach out and take the time they need to receive help. Please don't struggle alone, call me and let's talk it out.
*If I am not available, please use the button to send me an email or to arrange a call. 1-888-464-3646 Ext. 04014467.
My Approach: Kind, caring and validating. Based on human behavior, I can tell you a lot about the person you are calling about and we can talk about what you can do next based on the outcome you would like to achieve.
My Expertise:
Human Behavior & Relationship Expert
Human behavior, family and romantic relationships, mental health, stress and
coping. I have conducted extensive research on the effects of violence in
relationships and coping skills of children, adolescents and adults.
Human Behavior Expertise: Understanding why others (and ourselves) do what they do, allows me to read clues which allows me to give my clients answers to the questions, they can't seem to ask. I have a 99% success rate with reading Human Behavior.
Life & Dating Coach
As a life and dating coach, my mission is to empower people to accomplish the goals that will enable them to achieve breakthroughs in their personal and professional lives. I can provide people with the expertise and insight needed to reach their full potential.
As a dating coach, I help people improve their current romantic relationship or help them find 'Mr. or Ms. Right.' Finally, I help people improve their relationships and communication skills with their children, friends, co-workers, in-laws and other family members.
Executive Coach & Management Consultant
As an internal and external consultant to Fortune 500 companies, I have provided executive coaching, and strategic organizational development consulting in areas including leadership development, conflict resolution, performance management, diversity, talent management, career management, mentoring, and employee relations. My corporate clientele includes large fortune 500 companies and A&E TV.
Education: PhD, Psychology and Behavioral Science.
Certifications: Relationship & Success Coaching (ICF), American Association of Christian Counselors and the International Association of Christian Counselors (Don't be alarmed, I'm non-judgmental).
RELATIONSHIPS & More:
Relationship Anxiety
Behavior of a Stalker
Psychic Addictions
Social Networking Site Disputes
Relationship Rescue
Breakups, Moving On
Separation Issues
Male/Female Behaviors
Understanding the Opposite Sex
Divorce & Relationship Recovery
Understanding & Living Through past "hurts".
Dating & Online Dating
Feelings People Don't Understand
Commitment Phobias
Subservience
Healthy Relationship Clarity
Emotional Baggage/Getting Healthy
Obsessive & Addictive Love
Behaviors & Co-Dependencies
Abuse: Physical/Mental/Emotional
Co-Workers & Employee Relations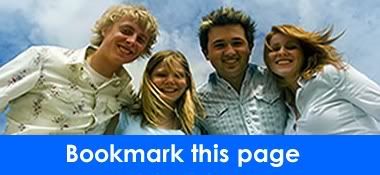 1-888-464-3646 Ext. 04014467